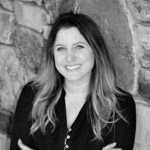 Angela completed her finance degree at University of Phoenix, and is now enrolled in her Master's program in Accountancy.
She moved to Flagstaff to find a community, and loves to volunteer weekly with local organizations. Her passion is helping businesses and individuals reach their goals with business coaching and development.
Through coaching in techniques of David Allen and Stephen Covey, she finds that businesses benefit from education and strategic planning.
Our Story
Mission Statement
We provide management, accounting, planning, and strategy for small businesses.
Values
We believe that our focus on clients and employees should be transparency, quality of life, accountancy, education, and being a client-centric firm.
Vision
Creating synergistic events to make small businesses better in achieving their goals.
Every business has a beginning, and we are no different. Trent and Angela worked in Phoenix in consulting new businesses.
They moved to Flagstaff in 2015 and continued helping small businesses in marketing, start-up and accounting. With the believe of transparency and education, Synergy Consulting (formerly Synergy Flagstaff) assists companies in being empowered and have piece of mind in accounting.
Trent was born and raised in Iowa, and after 6 years with the Marine Corp, he earned his Bachelor's in Economics at University of Iowa.
Moving to Phoenix, and opening restaurants and bars, he transitioned to the business side of the industry.
He continued in bookkeeping, and started tax preparation in Flagstaff working for a CPA. Trent finished his final IRS exam (passing scores!) and will continue his love of tax preparation for small businesses with Synergy Consulting.
Our Approach
First, what is your goal? Early retirement, fewer hours in the work week, higher salary?
We are here to reach your goals and fit your budget. We want to make sure you and your company have a healthy future!
We are Certified Pro Advisors for QuickBooks, and love helping training new and experienced business owners on efficient software programs.
We encourage businesses to create efficient systems, cloud-based organization, and modern management techniques.
What's next?
Ask us any questions you have ! We are here to help, and never charge for an initial team building session!