What it took and feeling humble…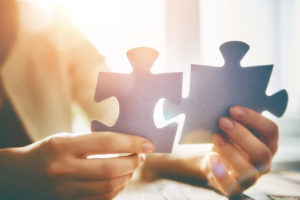 I started a journey that took a year of my life to complete – IRS exams. Do I still have my hair? I'll be 48 in 5 days and YES! I do have my hair… despite the long days and nights of working and studying.
What is my biggest takeaway? There is a lot to learn.
There is a big difference between becoming a CPA (Certified Public Accountant) and an EA (Enrolled Agent). A CPA requires additional classes in accounting – Thank you University of Iowa for the Economics degree…. but in now way did I want to sit in a classroom at my age!
Both the CPA and EA tests include an ethics exam – that is important in this industry. Both require an exam with extensive questions in taxation rules and regulations. The biggest difference is that an EA is a federal license and a CPA is a state license.
Will I ever leave Arizona? Probable not, but it is good to know that I learned the necessities of the federal government.
2018 tax changes proved to be the largest tax reform since the 80's. It's a big deal – and it really evens the playing field. Just for fun (yes, this is my plan for Friday night…) take a look at the 1040 form 2017 and 2018 – what a difference. It's like adding the forward pass… the shot clock… and the designated hitter… all in one year.
So in closing, what a humbling journey to realize that I will never stop learning. I take pride in the fact that I passed all the EA tests on my first try (when there is a 62% fail rate). I know I couldn't have done it without my family – my son giving me a break from studying and Angela ensuring I ate and slept! I'm excited to see where this EA track takes us!